History Professor George Robb Curates WWI Centennial Exhibit at Newark Public Library
"Over Here: Newark in World War I, 1917-1918" continues through December 31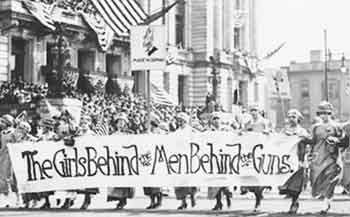 Women munitions workers parade in front of Newark City Hall
Credit: Charles F. Cummings New Jersey Information Center, Newark Public Library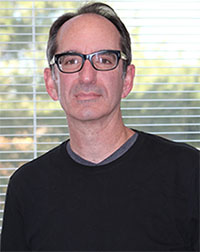 George Robb, PhD
"Over Here: Newark in World War I, 1917-1918," an exhibition that commemorates the centennial of WWI at the Newark Public Library, was curated by William Paterson University history professor George Robb. The exhibit champions Newark's important contributions to the war and examines the war's impact on the city with a collection of historic photographs, sheet music, pamphlets and posters.
Robb is a frequent lecturer on WWI and the era. He designed the exhibition to explore how manufacturing and the shipping industry blossomed and how banks and insurance companies helped pay for the war with "liberty bonds." Robb uses the exhibit to explain how the Newark-based war efforts were fueled by Newark's women and African American migrants from the rural South and how this helped shape the demographics of a thriving city.
"Over Here: Newark in World War I, 1917-1918," continues through December 31, 2017, and can be seen in the Third Floor Gallery of the Main Library located at 5 Washington Street in Newark. The exhibition is free and open to the public.
05/26/17