Summer Art in China Study Abroad Program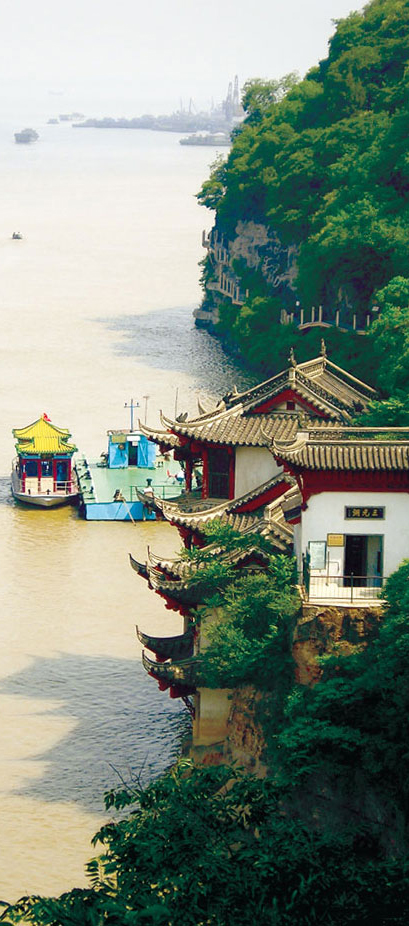 The Summer Art in China program, offered by the Center for Chinese Art and the Department of Art at William Paterson University, provides students with the opportunity to participate in a carefully organized study tour focused on viewing and investigating the complexities of China through the lens of visual art. This tour gives students the opportunity to study with actual Chinese artists and lecturers and to learn about new and old characteristics of Chinese culture in general and art in particular. Course credit is earned along with an invaluable cultural immersion experience. The Summer Art in China program has been in existence since summer 2001. This study abroad program offers five weeks of intensive classes (two weeks prior to departure at the WPU campus) with faculty from both American and Chinese universities.
During the previous five trips, the tours explored cultural locations in Beijing, Shanxi, Shannxi, Henan, Anhui, Jiangsu, Shanghai, Guizhou and Sichuan, as well as cities and scenic locations including Natong, Nanjing, Hefei, Xian, Luoyang, Kaifeng, Suzhou, Yangzhou, Datong, Huangshan, Mount Wutai, Mount Heng, Taiyuan, Pingyao, Hukou Waterfall on the Yellow River and Mausoleum of the Yellow Emperor. The program established research and educational bases and exchange mechanism with the National Art Museum of China in Beijing, Shannxi Province Art Museum, Anhui University in Hefei, Nanjing Arts Institute, Yangzhou University, Nantong Chinese Art Institute, Suzhou University, and Guizhou Minzu University.
The tours have included different lectures and demonstrations from artists in China and enabled students to view Asian culture with new perspectives. Students were able to absorb elements from different cultural traditions and different periods of Chinese history. At the conclusion of the tours, the faculty and students produced a book for each trip, Summer Art in China 2001, 2005, 2008, 2011 and 2015, featuring essays and photographs focusing on the art, culture, education, history and content of China's cultural institutions, including museums. These publications have been very well received and won several important awards from higher education institutions.

Previous Programs
---
Summer Art in China

2015

Highlights:


Chinese History

Chinese Culture

Chinese Art

Chinese Art Education

---
Summer Art in China 2011

Highlights:


History: The ancient resource for Chinese


Art: Religious Art


Culture: Shannxi and Shanxi Province in China


Education: Contemporary Art & Education


---
Summer Art in China 2008

Highlights:


History: From the Traditional to the Modern


Museums: Art Museums in China


Art: Folk Art and self-taught artists


Culture and Education: Xian, Yangzhou, and Nantong


---
Summer Art in China 2005

Highlights:


History: The Great Wall, Kaifeng City


Art: Longmen grottoes, 20th Centruy Chinese Art


Education: Interviews of University's Presidents in China and America


Culture: Song Mountain and Yellow Mountain


---
Summer Art in China 2001

Highlights:


Chinese Ink Painting: Masters and Materials


Woodblock: Jinling Sutra Publishing House, Su Zhou Tao Hua Wu Institute


Education: Suzhou University, Anhui University, and Nanjing Arts Institute


Culture: Suzhou Gardens and Yellow Mountain


Click here for more about Summer Art in China 2001