Welcome to the Advisement Information Page for Humanities and Social Sciences! While a meeting with your Academic Advisor will provide you with the best information, please use this resource to accompany what you learn from advisement on your academic journey.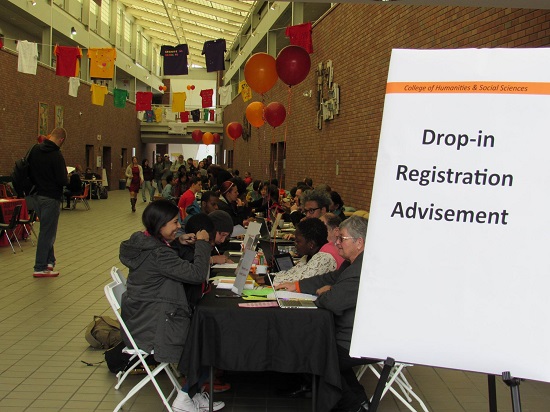 News/Events:
Congratulations on the HSS Dean's List recipients for Spring 2016!
Freshmen and new Transfer Students: Come to the HSS New Student Ice Cream Social! It takes place Thursday, September 15th from 12-2 in the Atrium Lobby.
Attention Education majors, or those interested in adding Education: Education Information Session, Thursday, October 27th, 12:30-1:30, Atrium Language Lab room 131
Group Advisement Introductory Session for Freshmen, Fall 2016- sessions held in the Atrium Room 125
Tuesday,September 13th, 12:30-1:30
Thursday, September 29th, 12:30-1:30
Thursday, September 29th, 4:30-5:30
Thursday, October 6th, 12:30-1:30
Monday, October 10th, 2:00-3:00