Student Success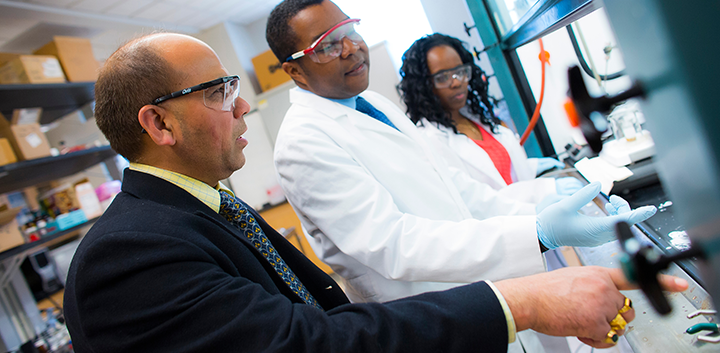 Student Success Defined
Student success is far more than simply retaining and graduating students. Student success must first be evaluated academically: "making sure that our students are learning what we say they are learning, have the skills and abilities we say they should have, are successfully progressing through their education, and are successfully graduating in a timely fashion."
Student Success Team
The Student Success Team was a cross-divisional group which examined, recommended and executed initiatives designed to improve student success at William Paterson University.
The Team did a wonderful job at facilitating conversations about student success over the past two years and worked together to identify, develop and execute strategies that will improve retention and graduation rates.
Many Faculty Senate Councils are now analyzing the issues identified and put into motion by the Team. In addition, many university departments and staff are focused on student success, and engaged with students on these issues. The Team was formed to initiate certain activities and sunseted so that the existing shared governance groups can continue to assess and develop student success strategies.
We will always welcome your ideas and suggestions as we work together to further our student success agenda. Thank you for your commitment and strides to improving WP and our never ending student success initiatives.
Chairs, Student Success Team
Danielle Liautaud-Watkins, Associate Provost
Academic Development and Advisement
Kenneth Schneider, Director
Student Enrollment Services
Glen Sherman, Associate VP and Dean
Student Development


Team Members (2014-2016)
John Bae (Faculty, COSH)
Lisa Brenenson (Office of the Registrar)
Cesar Castro (Academic Advisement)
Chen-Ho Chao (Faculty, COB)
Jyoti Champanerkar (Faculty, COSH)
Kabba Colley (Faculty, COE)
Savannah Crippen (Student)
Kim Daniel-Robinson (New Student Experience)
Keyana Darby (Transfer Student Experience)
Janet Davis–Dukes (Academic Development)
Jonnine Deloatch (Sophomore & Junior Student Experience)
Francisco Diaz (Student Development)
Mark Ellis (First Year Seminar) (Faculty, HSS)
Diane Falk (Faculty, COAC)
Jean Fuller Stanley (Associate Dean, COSH)
Erika Jarrett (Student)
Ian Marshall (Faculty, HSS)
Lorretta McLaughlin-Vignier (Faculty, COAC)
Ellen Pozzi (Faculty, COE)
Madeline Rosar (Faculty, COSH)
Debra Sheffield (Academic Advisement)
Nicole Saldutti (Student)
Christine Smith (Residence Life)
Victoria Wagner (Faculty, Library)
Pam Winslow (Budget)
Jane Zeff (Institutional Research and Assessment)
The student success efforts were jointly overseen by Dr. Warren Sandmann, Provost and Senior Vice President for Academic Affairs; Dr. Miki Cammarata, Vice President for Student Development and Dr. Reginald Ross, Vice President for Enrollment Management.