Get The Hike Outta Here!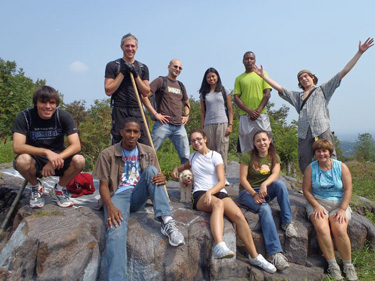 Most hikes are easy to moderate, but some are moderate to strenuous, depending on the elevation, terrain, and distance. Be aware of your personal fitness level when registering for hiking trips. Wear hiking boots, sneakers or good walking shoes and comfortable clothing (dress in layers). Bring water, sack lunch or snack and don't forget your camera.



Get The Hike Outta Here!
FALL 2017
TBA
*Nominal fee for off-campus hikes
All hikes meet in the Rec Center
To register for a hiking trip send an email to hilbergk@wpunj.edu
Join our "Get The Hike Outta Here!" Facebook group