&
James Mohr '95 Named Vice Chancellor of Student Affairs at Washington State University Spokane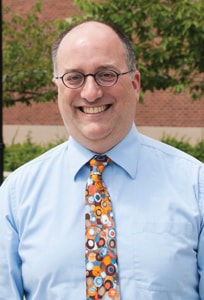 James Mohr '95 has been appointed vice chancellor of student affairs at Washington State University Spokane. Mohr leads the student affairs division at the health sciences-focused campus.
Mohr previously served at Olympic College in Bremerton, Washington, where he was dean of student development for three years. Before that, he was director of student success at Community Colleges of Spokane. He has student services experience at Marymount Manhattan College, University of Alaska Anchorage, and Eastern Washington University.
A 1995 graduate of William Paterson with a bachelor's degree in special education, Mohr began his career as a special education teacher in middle school and high school. In 2000, he earned a master's in student personnel administration from New York University and began a career in college student services. He holds a PhD in leadership studies from Gonzaga University and served in a leadership role at Gonzaga's Institute for Hate Studies.