&
Annual Legacy Gala to Honor Three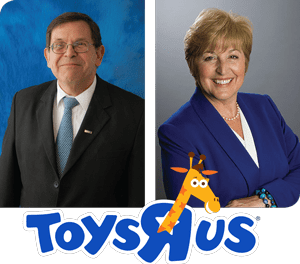 John Galandak, Blair Schleicher Bravo '95, and Toys R Us, Legacy honorees
The William Paterson University Foundation will honor John Galandak, president emeritus of the Commerce and Industry Association of New Jersey and a member of the University's Board of Trustees, Wayne-based corporation Toys R Us, and alumna Blair Schleicher Bravo '95, chief executive officer of Morris Habitat for Humanity, at its 27th Annual Legacy Award Gala on April 20, 2017 at 6:30 p.m. at The Grove in Cedar Grove.
The Legacy Awards honor those who exemplify the leadership of the University's namesake, New Jersey patriot and statesman William Paterson, by demonstrating a strong support for public higher education in the state of New Jersey, and generosity to others through philanthropic leadership. Funds raised through the gala directly affect the lives of William Paterson students, many of whom rely on scholarships to complete their studies, while supporting the University's mission of academic excellence and student success.
Tickets for the gala are $500.
For additional information, visit wpunj.edu/legacy or call 973.720.2934.