&
Alumna Wins Fulbright Award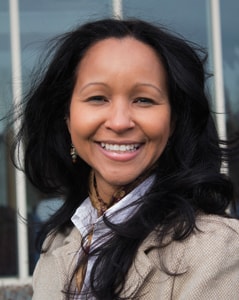 Lissette Acosta Corniel '99, MEd '05, is spending the 2016-17 academic year conducting research in the Dominican Republic as a Fulbright Scholar. The Fulbright Program, America's flagship international educational exchange program, is one of the most prestigious scholarship programs worldwide.
Acosta Corniel, who has been a scholar-in-residence and lecturer in Africana studies at Hamilton College, is conducting research in the Archivo General de la Nación, the Dominican Republic's national archives, on the first free and enslaved black Africans in the Americas. Santo Domingo, Dominican Republic, functioned as the initial main port of what later became known as transatlantic slave trade. Acosta Corniel is focusing on the first black female slaves.
A graduate of William Paterson with a bachelor's degree in English literature and a master's degree in education, she earned her doctorate in Latin American, Caribbean, and U.S. Latino studies from the State University of New York at Albany. She completed post-doctoral work at the Dominican Studies Institute, City College of New York, as associate director of the pioneering project, "First Blacks in the Americas." Acosta Corniel was co-curator of the exhibit, Sixteenth Century La Española: Glimpses of the First Blacks in the Early Colonial Americas, highlighted for its importance by the New York Times and New York State Governor Andrew Cuomo's Department of State website. She is the editor of the forthcoming book, Blacks in Spain and Spanish Caribbean: Colonial Slave Legislation and Slavery in the Americas (1500-1860).