&
Rich Geraffo '85: Leading Sales for the Multi-Billion Dollar Technology Industry
By Theresa E. Ross '80
Rich Geraffo '85 came to William Paterson with the dream of pursuing a career in law enforcement. He majored in accounting, one of the recommended majors for becoming an FBI agent, but chose a different path that put him on the executive fast track with the nation's top technology firms.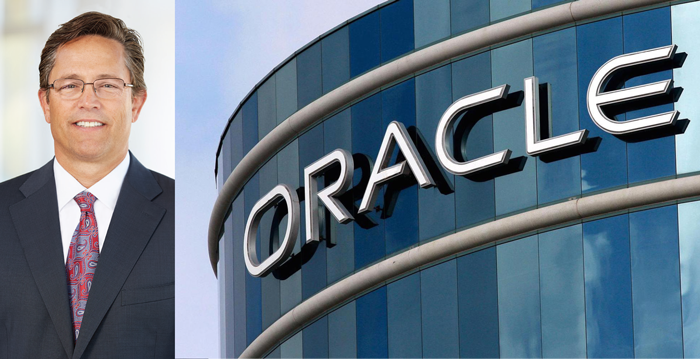 Today, Geraffo is senior vice president for the North America Technology Division at Oracle, the leading computer technology corporation in the world, reporting to Oracle CEO Mark Hurd. In his role, he is responsible for leading and directing the management of the multi-billion dollar North America Technology sales organization.
Geraffo oversees everything from the division's financial operations and revenue to running the general management of the business. "My real responsibility is customer engagement—we deal with the very largest banks, customer service organizations, and new, fast-growing companies like Uber," he adds. "My team markets and sells technologies to all those segments."
One of the most exciting areas he's involved with is cloud computing. "We're at the forefront of that—helping transform companies into the digital space." Oracle is number one in the security and digital transformation of business, and Geraffo clearly enjoys the role he plays and being aligned with a top performer in the field.
"I love the competitiveness, winning the market share, and being number one," he says. "Oracle is a very competitive company and number one in cloud computing and database technology."
Over the course of his career, Geraffo has managed sales organizations that range from a 200-person single product sales force to a 7,000-person multi-product hardware, software, consulting, cloud, and global sales region. While becoming an FBI agent was not in the cards, Geraffo now works with many government agencies, including systems for defense, concerning data security matters. "I found a different way to work with companies and organizations that are involved in protecting us," he adds.
Geraffo says that William Paterson gave him his foundation. He lived in Heritage Hall all four years, participated in many clubs and activities, and served as treasurer of the SGA during his sophomore year. He financed his own education by working at the local Pathmark and as a bartender at Billy Pat's Pub. "I really enjoyed the whole campus experience," he says.
Through accounting, Geraffo discovered his analytical strengths. "I like numbers and tying things together. And that's also probably why I ended up in technology," he adds. Professor Frank Grippo stands out in his memory, both as a teacher and as someone who came from the business world. "He gave me a good sense of what life was like outside of the academic environment," says Geraffo.
During his junior year at William Paterson, Geraffo was hired for a paid internship at IBM, working in both Paramus and Edison. "I was the kid who would wear a suit two days a week on campus," he laughs. That's when he began to understand the business world, combining his academic knowledge of accounting and finance with his work as an intern on the marketing and customer side. When he graduated from William Paterson, he was hired full time. "That's how I got my entry into technology," he says.
While working at IBM, Geraffo earned his MBA at Fairleigh Dickinson at night. He left to work for Merrill Lynch for five years, and IBM recruited him back to serve as vice president of the regional sales team. Geraffo managed sales of technology to financial accounts like Chase, JP Morgan, and Citigroup. By then, Geraffo was married to his wife, Daria, living in New Jersey, and commuting to 33 Maiden Lane, just blocks from the World Trade Center.
"It's a crazy story," Geraffo says, recalling the fateful day of September 11, 2001. "I was supposed to attend the Risk Waters Financial conference being held on the 110th floor of the World Trade Center on September 11, but 30 days before I was promoted into a new job." Because of his new role, Geraffo was in Atlanta that day and did not attend the conference.
In 2004, Geraffo was hired by BEA, a hot, new technology company in Silicon Valley, and moved his family, including his wife and three children, to California. Since then, he has held a series of executive positions with technology companies in the California region, including VMware and now Oracle, where he has worked for three years. In 2008, he completed the Stanford Executive Program at the Stanford University Graduate School of Business.
Geraffo found his greatest strength is being a leader of high-performance teams in the tech space. "You have to invest in understanding your skills and strengths," he advises. "I've been a lifelong student, always focusing on understanding technology, understanding business, and learning how to interact and communicate with people. Those experiences all came out of the foundation that began at William Paterson."