Welcome to the William Paterson Community!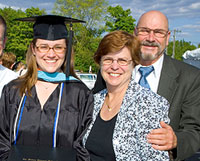 As your son or daughter begins a journey of educational and personal growth, we would like to acknowledge the parents and family members whose care and support are integral to his or her college experience.

This section, provides information about those aspects of the University that you may ultimately find important as a parent or relative. Use the roll-down menu above or the links below to find out more.