William Paterson University Student Ruth Midence Awarded The Benjamin A. Gilman International Scholarship To Study Abroad
Midence, who transferred to William Paterson to study Korean, will have the opportunity to study in South Korea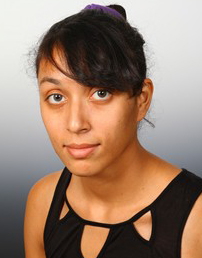 Ruth Midence
Ruth Midence, a junior majoring in global business studies at William Paterson University's Cotsakos College of Business, is one of approximately 700 American undergraduate students from 341 colleges and universities across the U.S. selected to receive the prestigious Benjamin A. Gilman International Scholarship, sponsored by the U.S. Department of State's Bureau of Educational and Cultural Affairs.
Midence, from Union City, NJ, will be studying at Dankook University in Jukjeon, South Korea during the spring 2014 semester.
"One of the reasons why I transferred to William Paterson was to learn Korean, so I am very excited about studying in South Korea," says Midence. After graduation, she hopes to attend graduate school overseas and look for opportunities to expand her knowledge and interest in global business. Midence is also a member of the William Paterson Swim Team.
Gilman Scholarship recipients have the opportunity to gain a better understanding of other cultures, countries, languages, and economies -- making them better prepared to assume leadership roles within government and the private sector.
Congressman Gilman, who retired in 2002 after serving in the House of Representatives for 30 years and chairing the House Foreign Relations Committee, commented, "Study abroad is a special experience for every student who participates. Living and learning in a vastly different environment of another nation not only exposes our students to alternate views, but also adds an enriching social and cultural experience. It also provides our students with the opportunity to return home with a deeper understanding of their place in the world, encouraging them to be a contributor, rather than a spectator in the international community."
The scholarship program is administered by the Institute of International Education (IIE). The full list of students who have been selected to receive Gilman Scholarships, including students' home state, university and country of study, is available on their website: www.iie.org/gilman.
01/09/14