WP LEADS Digital Badges
Learn – Engage – Advocate – Develop – Serve
What is WP LEADS?
WP LEADS is a set of digital badges that students can earn through their participation in extra-curricular experiences such as attending workshops and speakers, participating in community service and civic engagement activities, being involved in student organizations and campus leadership positions, attending events, etc. Each digital badge has a specific set of requirements that can be tracked on a student's Engagement Portfolio in Pioneer Life. To date, there are four digital badges in which students can participate. You can print the digital badge brochure by clicking here.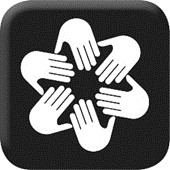 Civic Engagement for all students, based on the university's civic engagement initiative
(participate in 2 low level, 2 high level activities).

Pioneer Leadership Institute for first year students.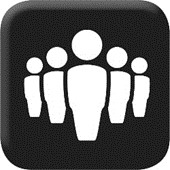 Leaders in Action for positional and advanced leaders.
What are the benefits of WP LEADS?
There are many benefits for students and the community in participating in WP LEADS. The more digital badges a student earns, the greater the benefits to the student and the university community. WP LEADS assists the university with promoting engagement opportunities, enhancing student involvement and increasing assessment.
Students who participate will:
Learn more about themselves through personal assessments and engaging opportunities.

Develop important skills in leadership, communication, organization, etc.

Become more civically engaged and appreciate the value of serving others.

Get connected to campus life, learn about resources and meet new people.

Create a strong professional presence by building their resume, enhancing interview skills, etc.

Create an Engagement Portfolio to track their campus life involvement.
How do the WP LEADS badges work?
Each activity in which students can fulfill requirements toward completion of a WP LEADS digital badge is created in Pioneer Life and designated (by staff managing the badge) with the event type that corresponds with a particular badge. Student's attendance is tracked at these "badge" events by either swiping their student ID card into a swipe-card reader or signing in with their 855# and/or student ID.
Once a student participates in an activity that counts toward a digital badge requirement, their attendance is loaded into Pioneer Life and they are automatically enrolled in that badge.
Students can track their progress in completing a badge by logging into Pioneer Life. Badges are automatically loaded onto their Engagement Portfolio in Pioneer Life to assist with resume writing, internship and scholarship applications, interviews, etc.
For most of the badges, students can complete the requirements at their own pace. Some badges can be accomplished in as little as 1 or 2 days (i.e. PLI), while others may require several semesters.
Students can earn multiple digital badges in such areas as leadership, civic engagement and professional preparation. Additional digital badges will continue to be developed.
Activities that counts towards a digital badge will be advertised Pioneer Life, as well as other relevant web sites, flyers, university calendar, etc. Students can search Pioneer Life on-line or thru the corq app for specific types of events such as leadership, career development and civic engagement. In addition, offices that administer a badge or offer badge activities may also send emails to students enrolled in a badge to notify them of upcoming activities and opportunities.
If a student attends an activity that they think may count towards a digital badge, they can contact Campus Activities, Service and Leadership (campusactivities@wpunj.edu), and include the title, description, date and sponsor, so that we may evaluate the program for inclusion. University faculty and staff may also contact CASL to enroll their program into a WP LEADS digital badge.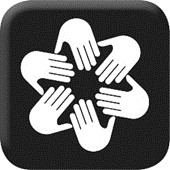 Civic Engagement

Pioneer Leadership Institute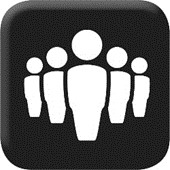 Leaders in Action
WP LEADS Digital Badge Requirements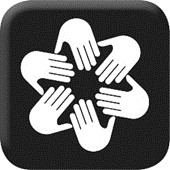 Civic Engagement
The Civic Engagement badge is designed to assist students with meeting and tracking their progress in achieving the university's civic engagement participation expectations of completing two low and two high level activities before graduation. WP LEADS supports the university's Civic Engagement initiative to encourage every student to become more civically minded and engaged through participation in their UCC5 course and in several low and high level civic engagement extra-curricular experiences. Additional information and activities can be found at http://wpunj.edu/civic-engagement/index.html. Administered by Campus Activities, Service and Leadership.
Civic Engagement - Student Participation Verification Form
Submit this Civic Engagement Participation Form to receive "credit" towards your Civic Engagement Badge for participation in a verified civic engagement activity. Service may include activities not sponsored through WP; activities sponsored through WP but not affiliated with a UCC5 course; or other WP service activities otherwise not submitted for Badge "credit". For additional information about WP Civic Engagement and WP LEADS Badge requirements, see http://wpunj.edu/civic-engagement/.
Outcomes:
Students who participate in the Civic Engagement badge will:
become civically engaged so that upon graduation they will have had experiences that include service, advocacy, citizenship, voting and political debate.

participate in high and low level civic engagement co-curricular activities, with opportunities both on and off campus.

assess their learning and understanding of civic issues and the impact of their involvement on self and the community.
Requirements:
Complete

two (2) low level

civic engagement activities. Some activities that may be considered low level include (but not limited to):

organizing drives, collections, etc.

participating in walks for Breast Cancer Awareness and Suicide Prevention.

fraternity / sorority, student organization and student athlete service activities.

volunteering/community service such as park clean-ups, Father English activities, Boys and Girls Club, etc.

participate in American Democracy Project (ADP) activities.

Attend a Civic Engagement workshop, speaker, etc.
Complete

two (2) high level

civic engagement activities with reflection / assessment. Activities that may be considered high level include (but not limited to):

Curricular based service learning such as UCC 5 and capstone courses with service-learning components (Public Health student research projects, etc.)

Co-Curricular service learning activities such as Alternate Spring Break, Martin Luther King Day of Service activities, Pioneer Service Ventures, etc.

Learning Communities and Living Learning Communities with a significant civic/service component

Study Abroad (with a service component)

Campus or community leadership positions that include a significant service and reflection component.

Pioneer Leadership Institute
Pioneer Leadership Institute (PLI) is an emerging leadership development program for all First Year Students. Founded on the social change model, first year students can complete the PLI badge requirements in the fall or spring semesters by attending the three workshops and participating in an on or off campus civic engagement activity, usually scheduled to be completed within 1 – 2 days. Upper class PLI Mentors and professional staff are trained to facilitate these interactive and fun sessions. All students who complete the PLI requirements will be invited to a recognition ceremony and receive a certificate. The PLI digital badge can only be earned by First Year students during their first year enrolled at WP. Administered by Campus Activities, Service and Leadership.
Outcomes:
First Year students who participate in Pioneer Leadership Institute will:
explore and assess their personal values,

learn about various leadership styles and skills, and discover their own leadership style

learn about ways in which they can apply the knowledge and skill learned

work with diverse groups and in teams.
Requirements:
PLI Module 1: Your Pioneer Leadership Foundation & Pre-PLI Survey

PLI Module 2: Finding the Pioneer in You

PLI Module 3: Your Pioneer Action Plan and Service to the Community & Post-PLI Survey

Participate in one (1) on or off-campus Civic Engagement activity (low or high level), preferably with the PLI class.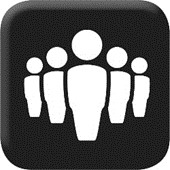 Leaders in Action
The Leaders in Action digital badge is an advanced leadership development badge based on being an active student positional leader at WP. Positional leaders include students who are serving on the executive board of a student organization, serving in a leadership role such as Resident Assistant, Peer Mentor, Orientation Leader, etc. Participation in the Leaders in Action digital badge will assist student leaders with advanced training to better manage their organizations and enhance their work with peers. Workshop topics vary and may include: Emotional Intelligence, Conflict Resolution, Goal Setting, Robert's Rules of Order, Effective Marketing, Managing Social Media, Civic Engagement, Mission Based Programming, Time Management for Leaders, and more. Administered by Campus Activities, Service and Leadership.
Outcomes:
Students who participate the Leaders in Action badge will:
learn and develop knowledge, skills and experiences to lead others in achieving a common goal.

participate in a variety of workshops that develops leadership skills, abilities and knowledge.

engage in experiences that develop leadership and service.
Requirements:
Hold at least one (1) leadership position on campus for at least one (1) semester (i.e. RA, Peer Mentor, Student Organization Executive Board, Orientation Leader, etc.)
Attend Leadership Academy training for student organization executive board members

or

equivalent positional leadership training as determined by Campus Activities, Service and Leadership (i.e. RA, OL, Peer Mentor training).
Attend

three

(3) additional leadership development workshops of their choosing that meet the badge requirement. Note: Attending the Student Organization Leadership Conference sessions in fall would help complete this requirement.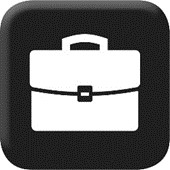 Professional Preparation
More information will be provided shortly!